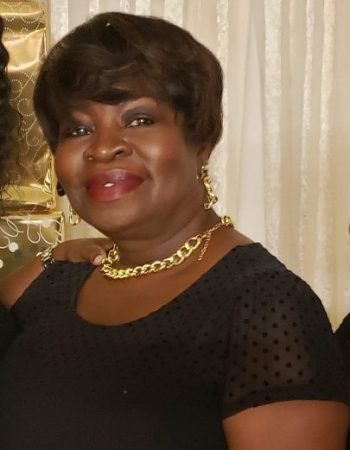 Ruby L. Gipson-Phillips hails from the Historic Fifth Ward, Houston, Texas. She is the proud mother
highly esteemed by her two daughters and three grandchildren. She was married to the late Sylvester
Phillips for forty-one years.
Ruby is the proud graduate of Phyllis Wheatley High School class of '72. Holds a Certificate of
Completion in Business from Houston Community College. She is a strong believer and knows that she
can do all things through Christ who gives her strength. Employed by Shell Oil Company for sixteen
years.
Quiet and unassuming personality willing to assist those that are in need by lending a listening ear;
sharing her testimonies….. To some of her daughters friends and some younger church members call her
endearing "Mama".
Always there for her family assisting when and wherever needed.
Born and raised at the Olivet Missionary Baptist Church for over fifty years. She has served in many
ministries for her Lord; Nurse Aide Ministry; Jr. Usher; Sr. Usher; Jr. Choir and Adult Choir Ministry;
Announcing Clerk; First President of God's Annointed Praise Adult Dance Ministry; Charter Member of
the first class Victorious Disciples Class; Director of Angel Food Ministries; Member of Pastor's Help
Ministry; presently Church Administrative Assistant for thirty-two years.
To God Be the Glory for the things He has done is one of her favorite quotes
How Great is Our God!!